How to organize your luggage?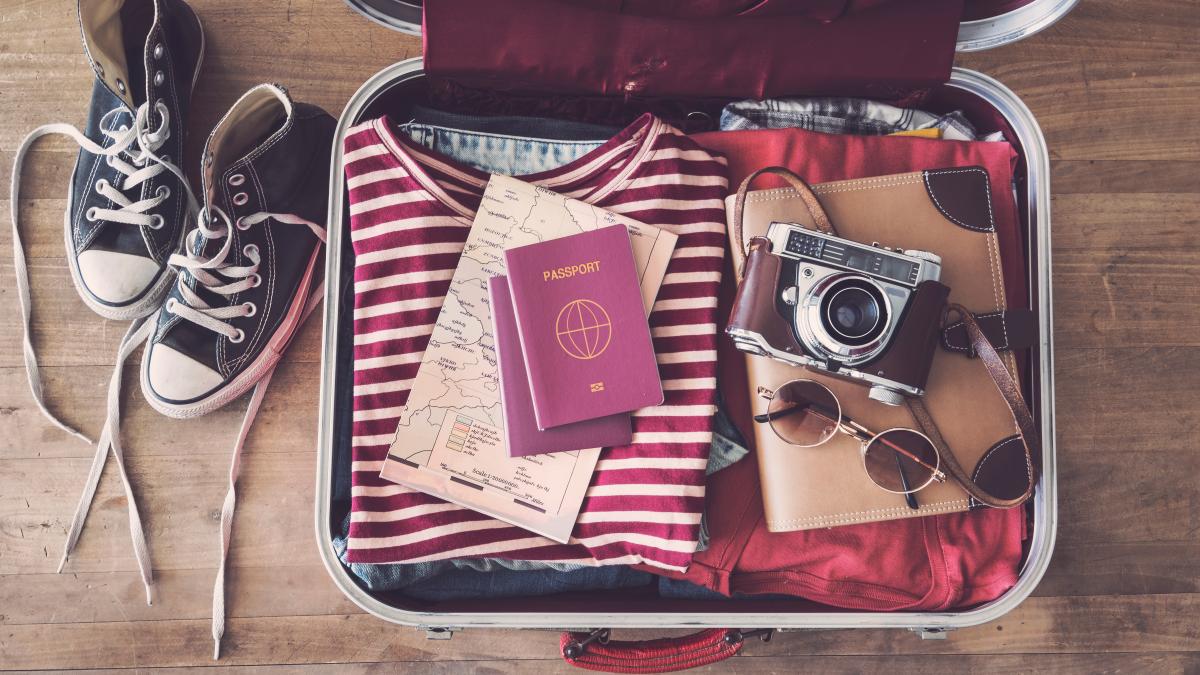 The best way to organise your suitcase is to write a list to make sure you don't forget anything.
A checklist idea to help you:
-T-shirt
-trousers
-shorts
-sweatshirt
-underwear
-Shoes and socks
-Medication/pharmacy
-First aid kit
-Bathroom essentials
-Travel and insurance documents
-Travel guide
Now, let's get on with it!
To organise your suitcase properly, put the heaviest items underneath and then you can put the more delicate items.
Do the same if you are only going with your hand luggage, put the heaviest items underneath and then you can put the most fragile things. Also remember to put your travel documents either in the top of your cabin suitcase or in your handbag so that you have easy access to them.
A crucial step is to pack your clothes. Whether it's in the hand luggage or in the hold luggage, it's always a Tetris. We have found THE method to make your life easier. You just have to roll your clothes in a tube, nothing more complicated. This avoids taking up too much space and wrinkling your clothes too much.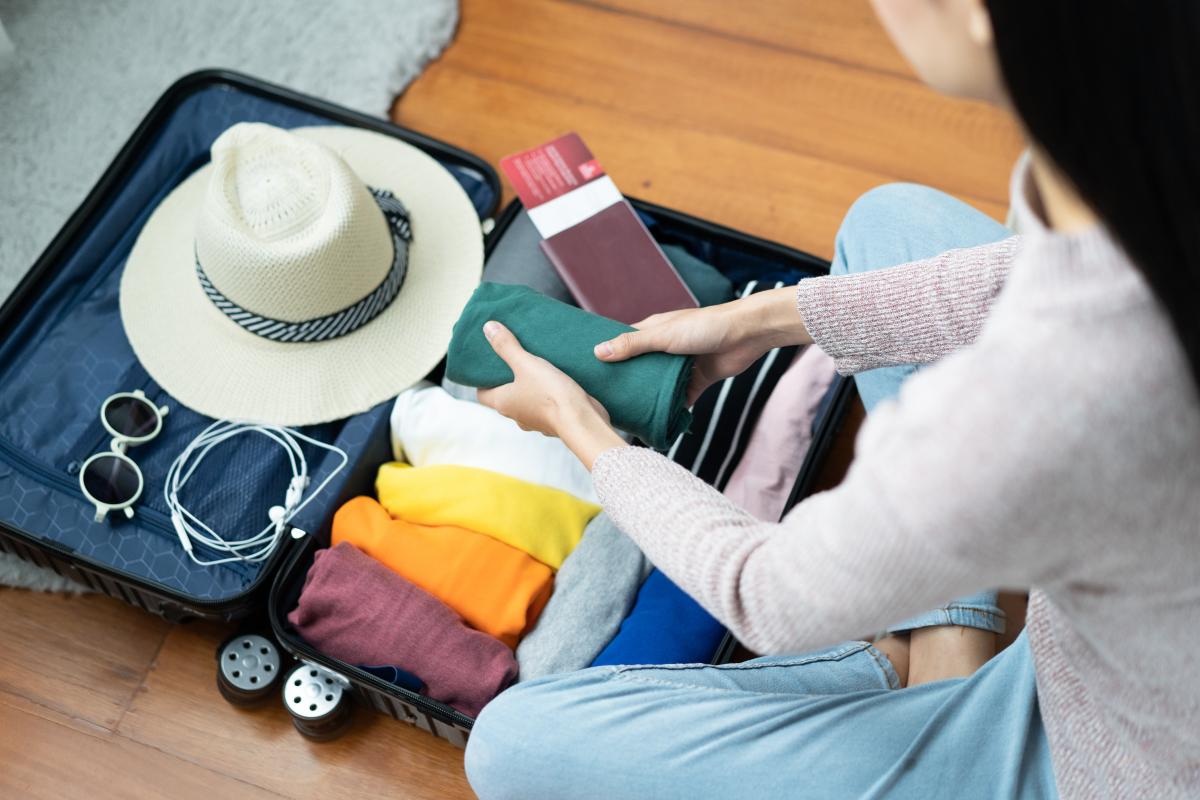 To save a little more space, put socks in a bag and slip them into your shoes. This bag can be used to put your shoes in when you return if they are dirty.
For a stay of 1 or 2 weeks, bring your shower gel and shampoo in travel size or taking them in solid format. This will avoid accidents in your suitcase.
If you are travelling with a hand luggage, you should know that there is a certain maximum amount of liquid allowed at the airport. For more information see the article "at the airport".